___________________________
DROP-IN ADVICE SERVICE
Monday to Friday from 10.30am - 1pm.
KCAH Offices (see map below)
___________________________
HOW WE CAN HELP
Our drop-in Advice Service (the 'Housing Crisis Intervention Service') offers advice on housing and benefits, maximising income, statutory rights, accessing health services and securing accommodation.
LOCAL CONNECTION: KCAH prioritises clients with a 'local connection' to Kingston upon Thames, in line with homelessness legislation. This means you normally have to be resident in a borough for six months out of twelve, or three years out of five.
PLEASE TRY AND ARRIVE EARLY: Occasionally, we need to close the drop-in early when we have long queues in the waiting room or staff are unavailable due to training.
IN-PERSON VISITS ONLY: Due to the high level of demand, we are unable to deal with enquiries over the phone or by email.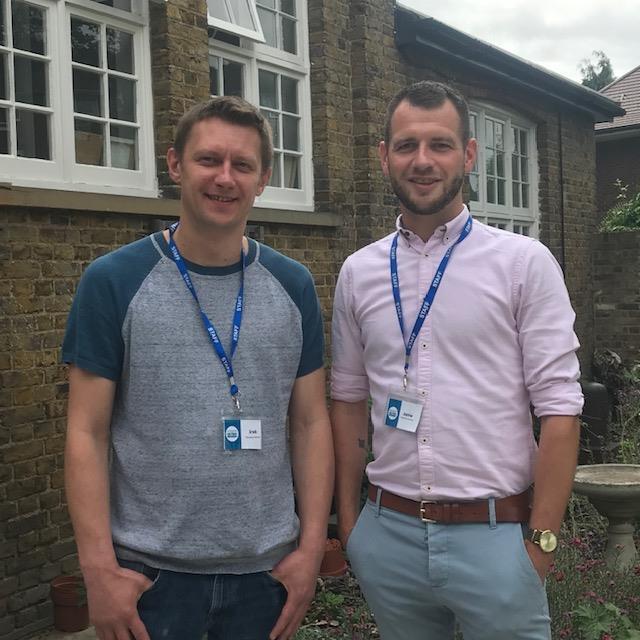 HCIS Housing Advisers, Irek and Jamie
OUR ADDRESS:
Kingston Churches Action on Homelessness, St Peter's Church Hall, London Road, Kingston upon Thames, Surrey, KT2 6QL.
T: 0208 255 7400.
DIRECTIONS: KCAH offices are based at St Peter's Church Hall, just behind St Peter's Church. If you arrive on foot, you can access us from London Road as well as Cambridge Road. If you arrive by car, please enter from Cambridge Road and park in the spaces directly in front of the white picket fence.
Download our printable information flyer and map here.