Welcome to KCAH
At KCAH we support single people facing housing crisis in the Kingston Borough and help to rebuild their lives. We offer much more than just advice, shelter and food - KCAH provides lasting solutions that restore the self-esteem and confidence of vulnerable people, helping them out of the vicious circle of homelessness.
NEED HELP?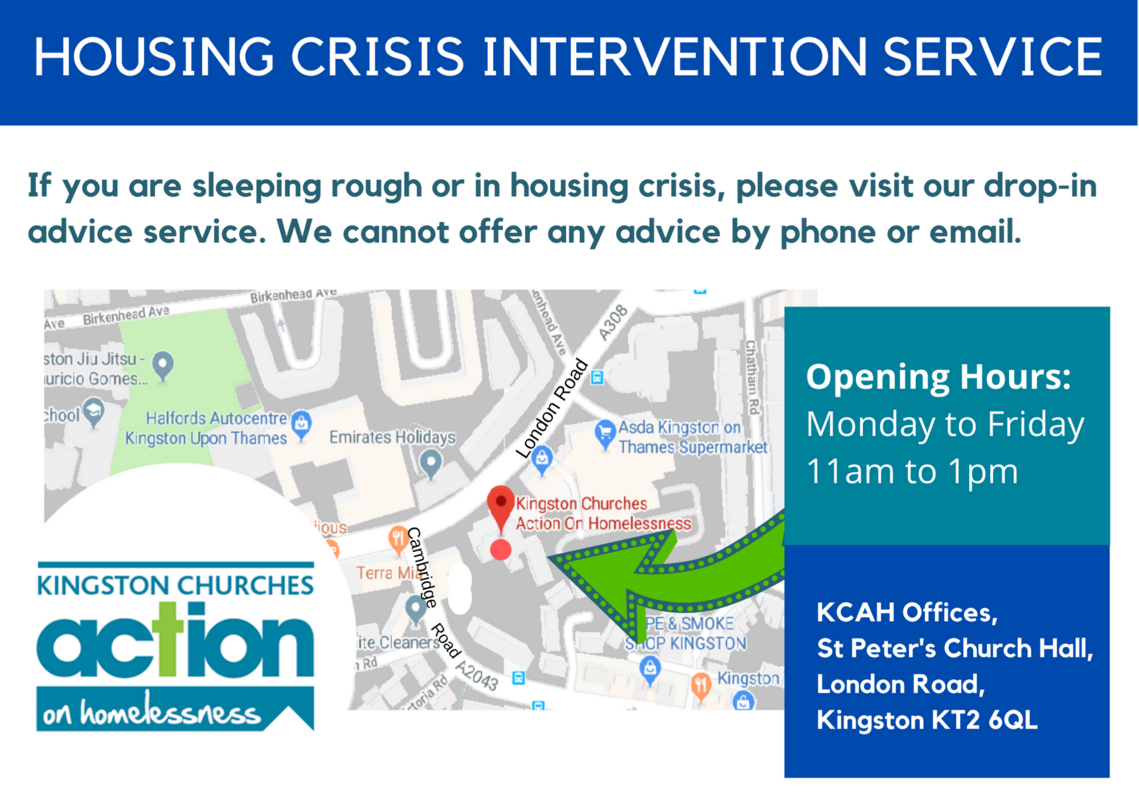 We also support people in housing crisis by:
Making referrals to relevant housing providers and hostels.

Providing temporary accommodation in our Access Project.

Housing and supporting people facing homelessness during the COVID-19 pandemic.

Providing emergency clothing, equipment and food

Finding lasting solutions to help people out of homelessness, permanently.
Our Summer 2021 Newsletter

Click here to download your copy
SPECIAL ANNOUNCEMENT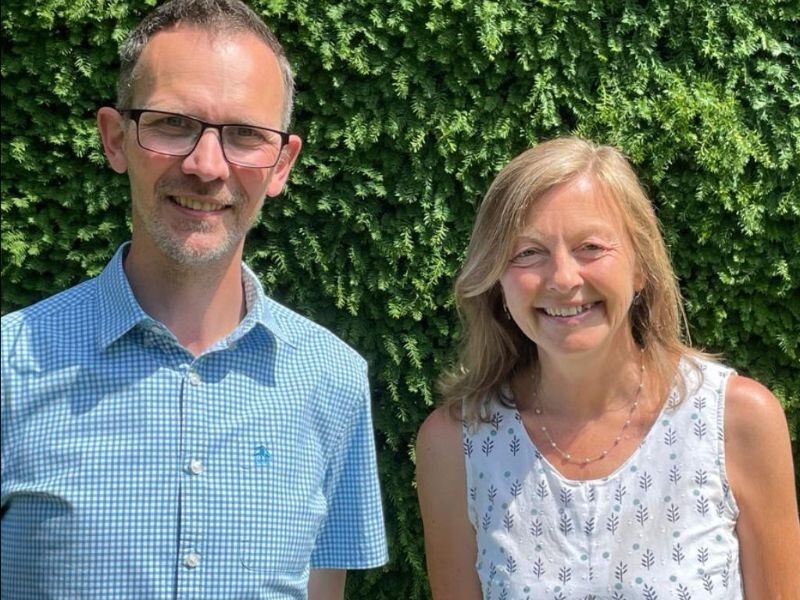 This coming September, Matt Hatton is stepping down as CEO of Kingston Churches Action on Homelessness, after 18 years of working for the charity. He will handing over the baton to Aileen Almond, who has been an active member of the KCAH board for several years.

Matt, who started working at KCAH in 2003, says, "It's incredibly sad to be leaving. However, it feels like the right time for me personally to take a career break. I am so excited to be handing over to Aileen, who has already been an exceptional asset to KCAH during her time on the board of trustees. She is absolutely the right person to be taking KCAH forward as a growing organisation."

Aileen says: "I am delighted to be joining KCAH as the new Chief Executive. Matt has given such wonderful service to people in housing crisis in Kingston over the past two decades - I feel honoured to be accepting the baton from him.

My first encounter with KCAH was as a volunteer at the roving night shelter in my home church, over a number of winters. This whet my appetite to do more, and for the past four years I have been a KCAH Trustee.

As Chief Executive, I'm hoping to bring my experience as a civil servant in local government and in the charitable sector to the organisation.

I know that I am joining an amazing team of staff, volunteers and supporters. I can't wait to get started!"


DONATE NOW

JEFFREY'S MOVE - ALL THANKS TO OUR VOLUNTEERS!
Jeffrey Vanek lived at the Joel project for nearly 6 years. Finally he got a place in sheltered housing thanks to the KCAH staff team -
his move was only made possible during the pandemic thanks to help from KCAH Volunteers.
SHOW MORE
A Heart-Warming Moment During Lock Down
Housed During Lock Down - Darren's Story
KCAH is a Registered Charity No. 1075890 and a Company Limited by Guarantee No. 3735702
To find out how we process your data, please access our Data Protection and Privacy statement here