An Overview of our Services
At KCAH we support single people facing housing crisis in the Kingston Borough and help to rebuild their lives through a wide range of services.
We offer much more than just advice, shelter and food - KCAH provides lasting solutions that restore the self-esteem and confidence of vulnerable people, helping them out of the vicious circle of homelessness.
HOUSING CRISIS INTERVENTION SERVICE (HCIS)
Our experienced HCIS team run a drop-in housing advice service on weekdays from 10.30am - 1pm and include polish, romanian and farsi speakers. The service is open to anyone in housing crisis who has a connection with the Kingston Borough.
The team offers welfare benefits advice and can make referals to relevant housing options, including the local YMCA. Depending on availability and COVID restrictions, they can also provide emergency clothing, sleeping bags, backpacks, a mailbox, simple mobile phones and food.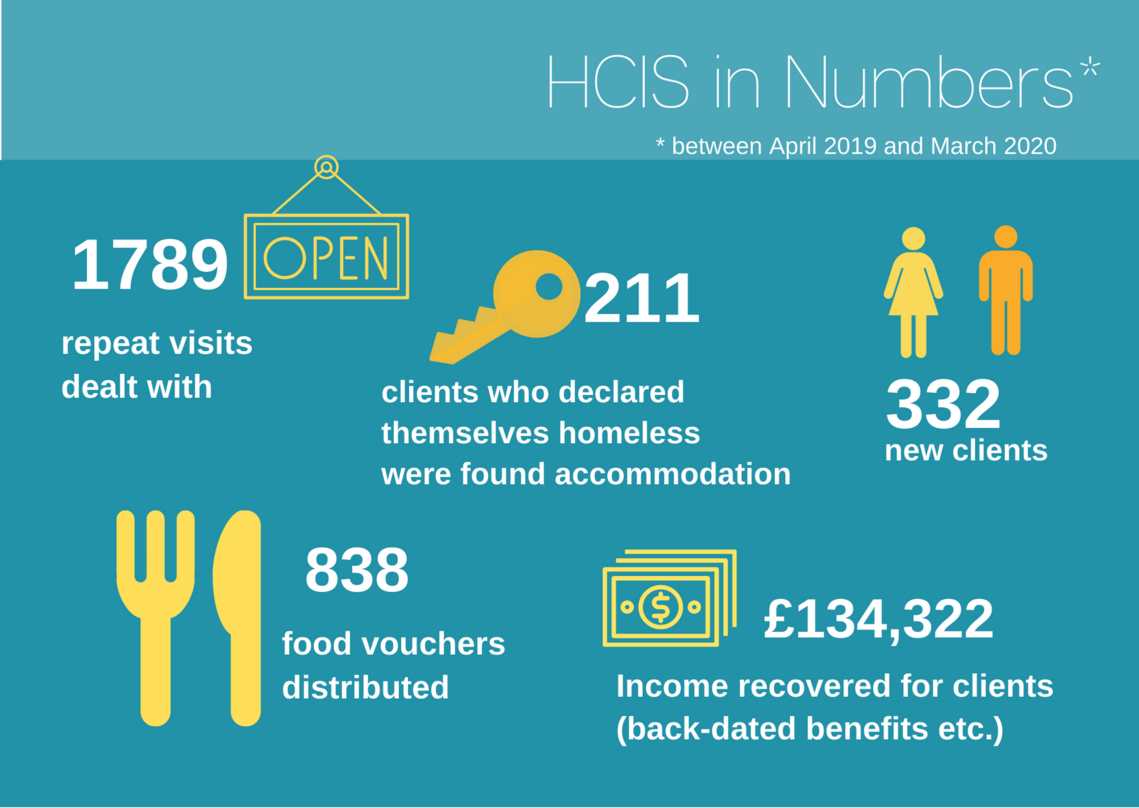 _____________________________________________________________
COVID-19 REPONSE
'EVERYONE IN'
The pandemic has greatly shaped how we respond to the needs of people in housing crisis, who come to us for help. During the first lockdown and beyond, the Night Shelter team were involved in coordinating support for more than 100 people, who had been (or were facing) rough sleeping.
Most of them were housed in the local Travelodge, as was part of the UK-wide 'Everyone In' strategy to help people safely self-isolate off the streets during the pandemic.
This has only been made possible thanks to some amazing collaborative work with partners such as RBK, SPEAR, Kingston Food Bank and Voices of Hope, as well as local schools, businesses and community groups.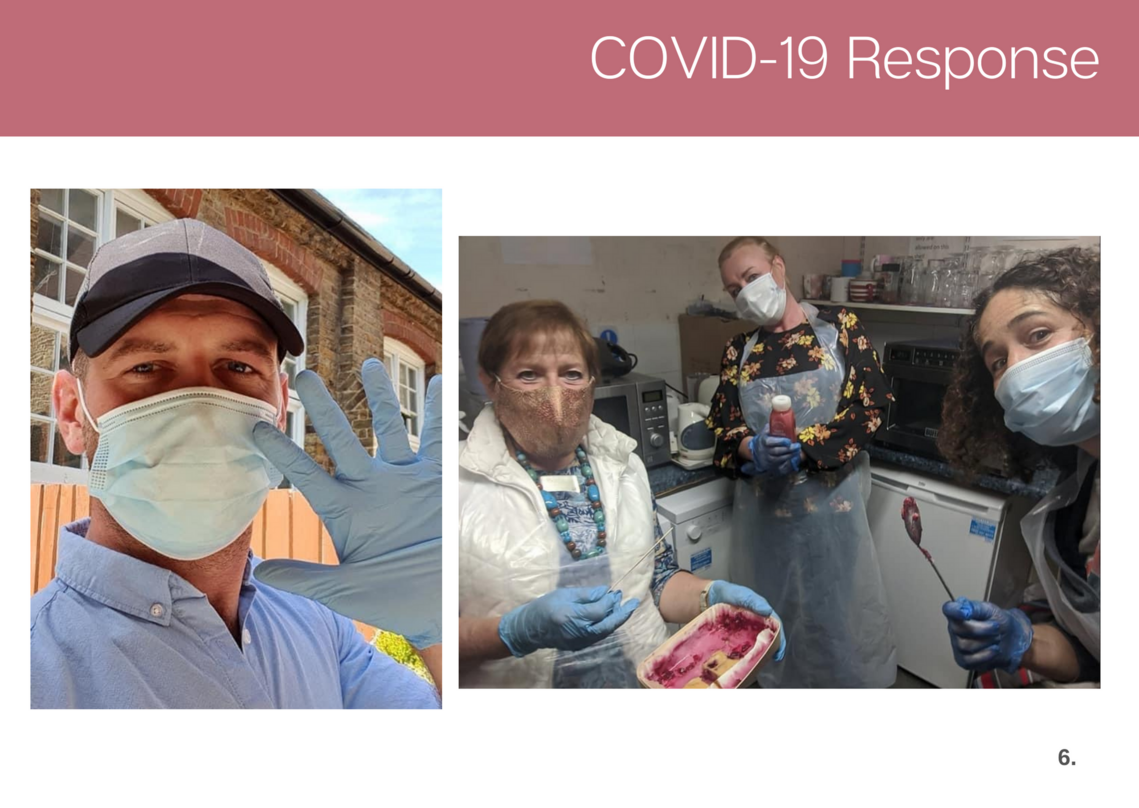 _________________________________________________________
'IN FOR GOOD' - RESIDENT SUPPORT TEAM
We now have a golden opportunity to end the vicious cycle of homelessness in the Kingston Borough and help people to stay 'In For Good.'
Sophie Mayor, former KCAH Night Shelter Coordinator, has been heading up the newly-formed Resident Support Team (RST), to help the group of people we had been supporting in local hotels during the pandemic. They are now being helped to transition into more permanent accommodation, such as shared housing.
Sophie's team is managing three 6-bed shared houses (HMOs) and three 1-bed flats, as well as providing on-going support to those still in hotels. So far, the team has housed 18 people, with many more moves in the pipeline.
____________________________________________________________
ACCESS PROJECT
Through the Access Project, KCAH is able to house up to 47 people with a local connection to Kingston upon Thames, for up to two years in its 12 rented houses. Each tenant has their own locked bedroom and the use of shared kitchen and bathroom facilities. Some properties also have a common lounge and a garden.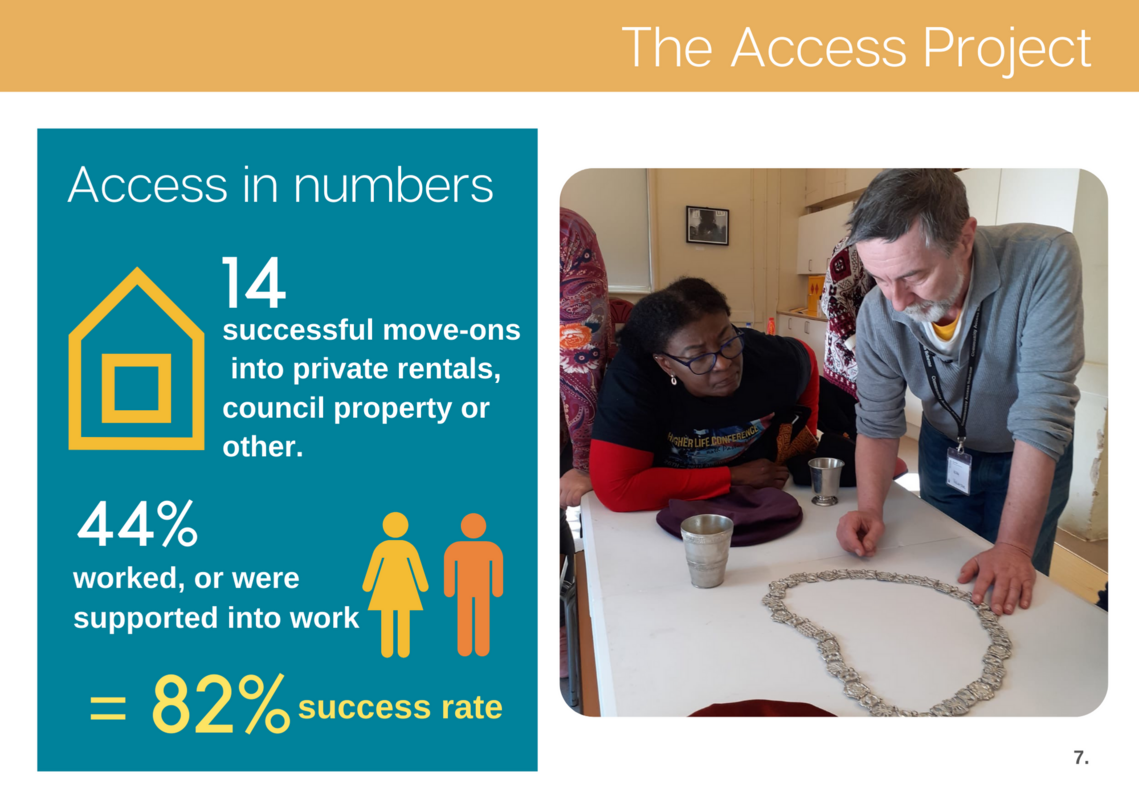 Tenants are offered ongoing, person-centred support, with an understanding that there is no 'one size fits all' approach to helping someone towards living independently.
Our Access tenants are offered sessions with KCAH's Strength-Based Practitioner, to help develop their skills and the self-confidence to get back on their feet. Prior to COVID, they were offered regular, tenant-led, group activities, such as fishing, bike rides and days out to places like Hampton Court Palace.
The tenant-led Gardening Club is also proving to be a great success!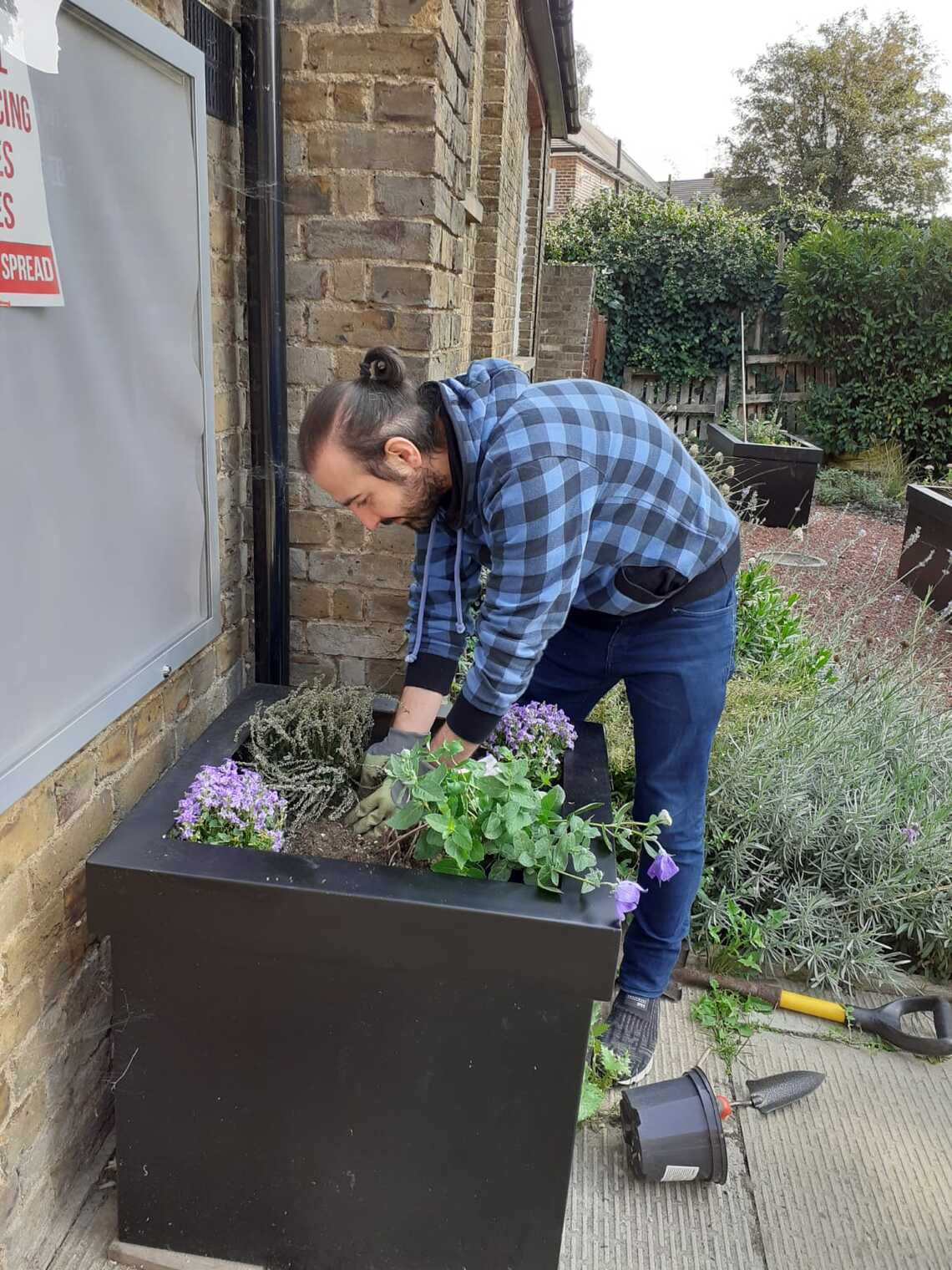 _____________________________________________________________
The new Joel Centre has reopened as a residential home for up to 7 people who've experienced homelessness and face issues around drugs and alcohol. The focus will be on helping people take the first steps on their recovery journey through a structured daily programme of activities, led by an individual's strengths and interests. There will also be a big emphasis on group activities and eating wholesome, home-cooked meals around a shared table, to help build a caring community.
Interview with Kat Greenwood, Joel's new Service Manager

Click on the picture below to hear an interview with Kat about the ethos of Joel and how it will operate:
CLICK HERE TO DOWNLOAD:
_____________________________________________________________
WINTER NIGHT SHELTER
From September 2018 we ran an annual Winter Night Shelter (The Haven) for anyone in need, offering a simple meal, community, advice and somewhere safe to rest. 25-30 people came to stay every night, people who would otherwise not have any other choice but to sleep outside.
Since the start of the pandemic, UK night shelters (including The Haven) have had to remained closed to help prevent the spread of COVID-19.
But, as part of the 'Everyone In' strategy we've been working hard to make sure people facing homelessness in Kingston have somewhere safe to self-isolate in doors (see 'COVID-19 Reponse' section).